A visit to the Kiggins Theater
I decided to make a visit to the Kiggins Theater in Vancouver.  It's not far from the Regal Vancouver City Center, which is our closest first-run movie theater.  (Technically, the Regal Lloyd Center 10 is the closest, but the Vancouver theater involves exactly two stoplights, while the Lloyd Center involves many more stoplights.  As long as the traffic across the bridge isn't backed up, the Vancouver theater is much closer).  I see the Kiggins Theater when I'm finding my way from the Regal parking garage back to the Interstate Bridge.  And I heard about how this theater encouraged a law to be passed in Washington so people could drink beer and wine in single-screen theaters, a la what I experience all the time in McMenamin's movie theaters in Oregon. Now it was time to see the theater itself.
Gorgeous entrance with neon lights and shiny tiles.
Also incredible counter where you pay for your ticket as well as candy, popcorn and soda.  I made the new-fashioned error of specifying which movie I wanted to see, even though it's a single screen theater and they can only show one movie at at time.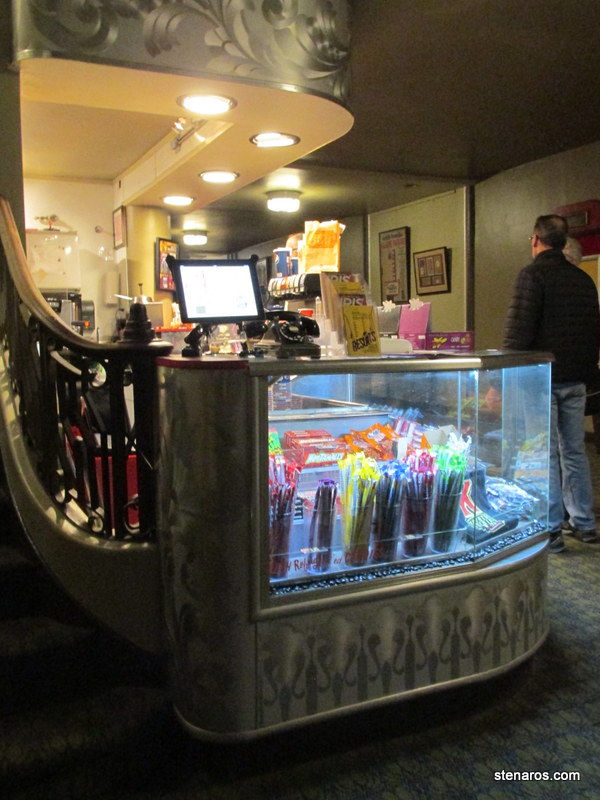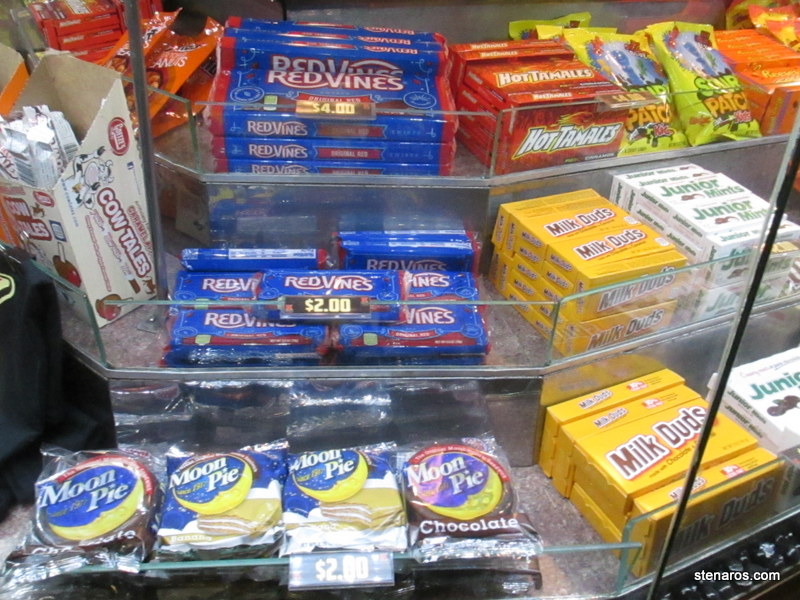 Up the stairs is a lounge where you can purchase beer and wine.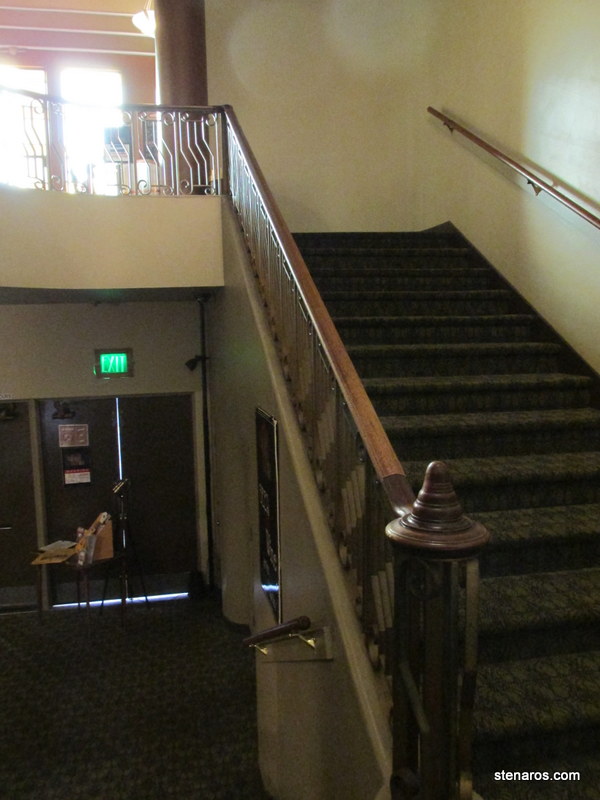 The Art Deco styling is fabulous.
And there are fun tables to hang out while waiting for your movie to begin.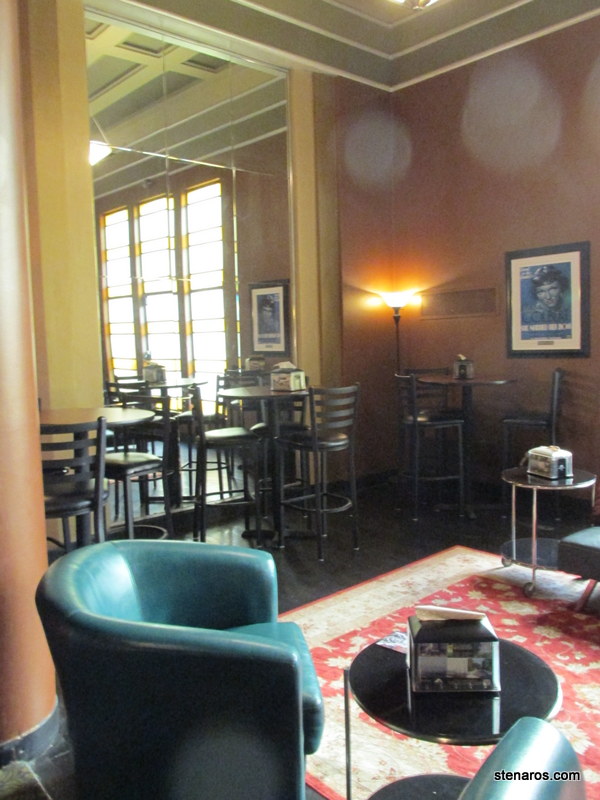 I asked the woman behind the bar if she wanted to be in the bar picture, and she opted not to. And then she opened the window and let me take a close-up picture of the sign.  Which was all kinds of awesome! 
Look at that great building detail!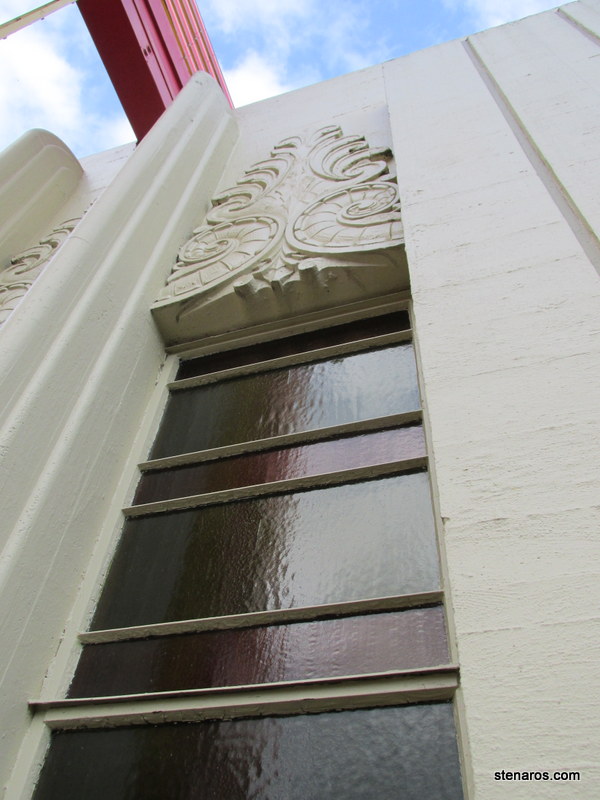 Also upstairs, they have autographed photos of six James Bonds
Projector and film canisters, opening night poster and Art Deco detailing.
Being a single screen theater, they have chairs to lounge in while you wait for the previous show to finish and the new one to begin.
Inside the theater the details abound.

I enjoy being able to sit far away from the screen.  Especially if there is a good sound system.  Which there was.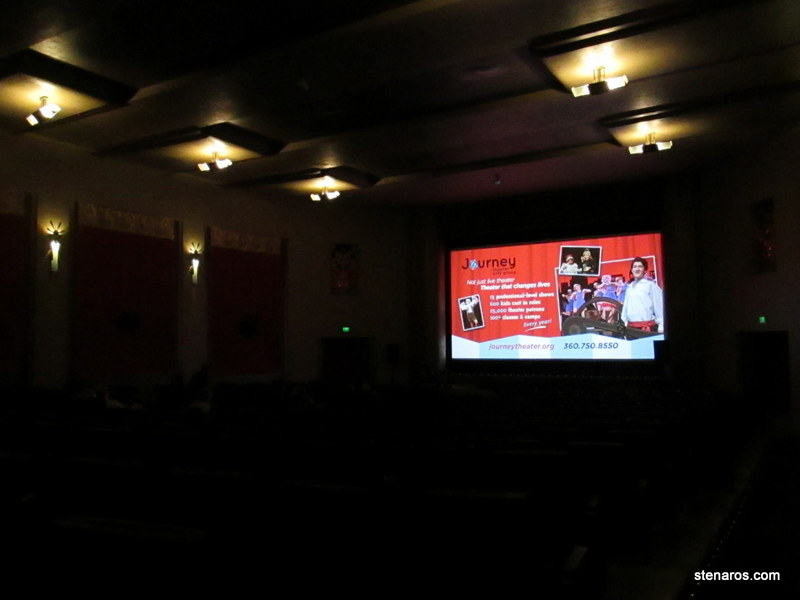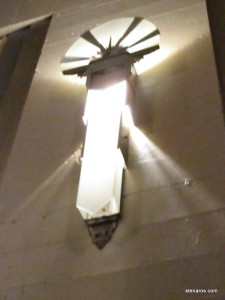 More great details.   
I look forward to visiting the Kiggins Theater again!