Three sentence movie reviews: About Last Night 1986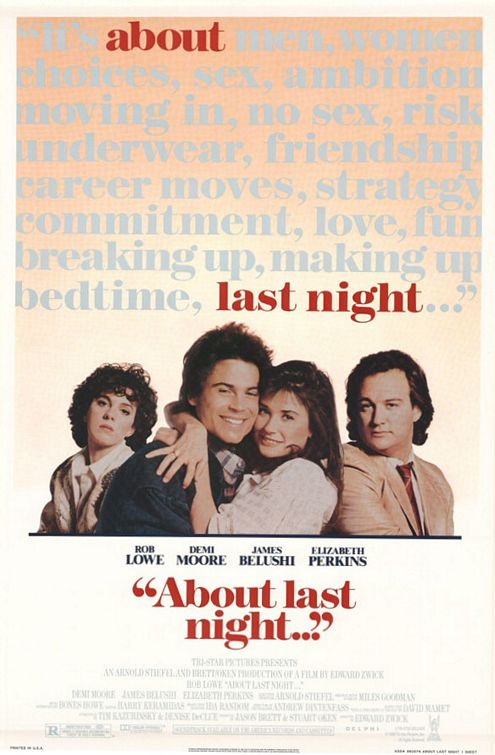 I think this movie was probably pretty cool in pushing boundaries in 1986 with its depiction of hook-up culture.  The dialogue seems very Mamet-esque, much more so than the 2014 version, though that might just be because it was my second time through in two days.  Still, it is a 1986 movie, and is completely male focused and the women come off as shriller than I think they should.*
Cost:  $2.99 via Google Play (I called Videorama first to see if they had a copy and they didn't, so I streamed it.)
Where watched: at home on the bed in front of the desktop computer because the TV doesn't stream movies.
*One of the reasons I want to read the play is because I'm quite certain the ending is different and I suspect I would like the ending of the play better.
poster from: http://www.impawards.com/1986/about_last_night.html