Three sentence movie reviews: Beyond the Lights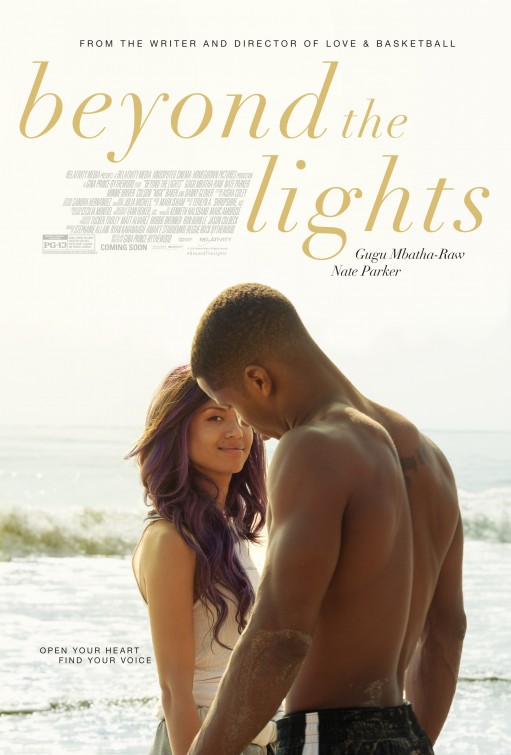 Overlooked movie alert!*  There's really good stuff in here, from mother/daughter relationships to fame, and how women are often required to sell their bodies to achieve it.    Great performances all around.
Cost: free from library
Where watched: at home
*Thanks to the hosts of the Next Picture Show Podcast for squealing when this title was mentioned, thus alerting me to its existence.
http://www.impawards.com/2014/beyond_the_lights.html
The above poster was the only one the site had.  However, the poster below was on the front of my DVD and it's a million times better.
http://www.target.com/p/beyond-the-lights/-/A-16927432?ref=tgt_adv_XS000000&AFID=google_pla_df&CPNG=PLA_Entertainment%2BShopping&adgroup=SC_Entertainment&LID=700000001170770pgs&network=g&device=c&location=9032941&gclid=CjwKEAiAgKu2BRDu1OGw3-KXokwSJAB_Yy2QL926H6_3jXftq6Px5exWLb_dQQEBm-cTScTozlrcvBoCrmHw_wcB&gclsrc=aw.ds