Three sentence movie reviews: Coco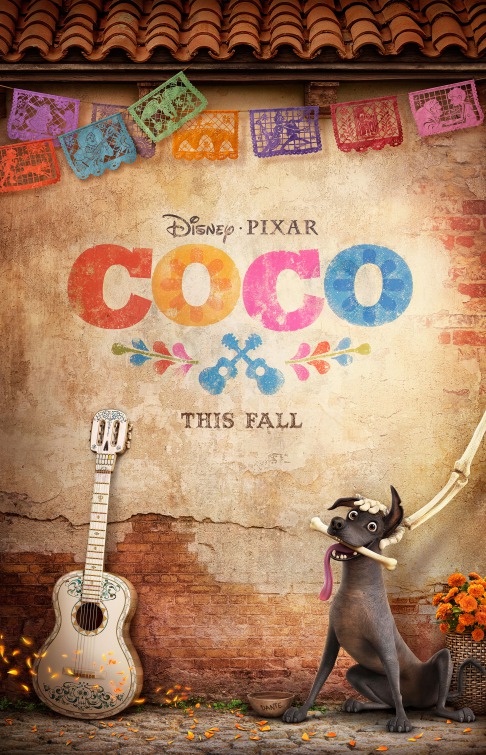 Oh my goodness, when will I learn to bring tissues to Pixar movies? I loved this film, Miguel's family and the portrayal of the Land of the Dead. The music was also fantastic, with "Remember Me" nestling itself perfectly into the narrative.
Cost: $4.00
Where watched: Kennedy School–which was good, because I could sink down into the couches while crying.
poster from: http://www.impawards.com/2017/coco.html