Three sentence movie reviews: Pitch Perfect 2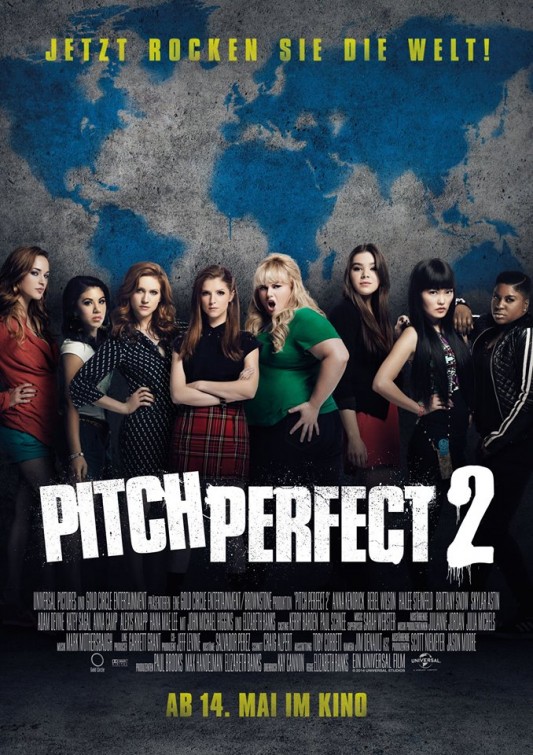 The problem with sequels to charming sleeper hits is that the original charming nature can't catch us by surprise anymore. Which leaves time to notice that all of the Bellas who are of color are just cardboard stereotypes, and because of that, I don't think this movie will age well at all.  However, while watching, I would be distracted/disgruntled by this fact and then something funny or charming or some singing would happen and I would think, "this film is such FUN!"*
*I totally smiled through the whole thing.  But I feel very ambivalent about it now that I'm not sitting in the theater.
Cost: $5.00 (I made the most of $5.00 Sunday pricing)
Where watched: Regal Vancouver City Center 12 with Matt.
poster from: http://www.impawards.com/2015/pitch_perfect_two_ver4.html
I had to go to the German poster to avoid the use of "pitch" I found mildly offensive on the English posters. For all I know it says that in German too, but I can't read German.