Three sentence movie reviews: The To Do List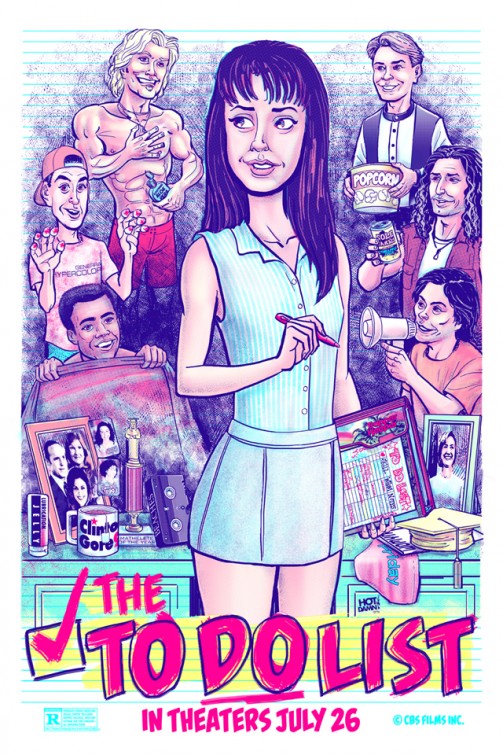 It was quite fun to watch this with a fellow Borah Alum and catch all the references together.  It was even more fun when the fellow Borah Alum's  husband laughed at several parts.  On second viewing, I still find this to be a solidly constructed movie about a subject we usually don't see from the female perspective.
Cost: I actually own it.
Where watched: in the Minneapolis household of the Borah Alum and her husband.
poster from: http://www.impawards.com/2013/to_do_list_ver4.html