Three sentence movie reviews: Trading Places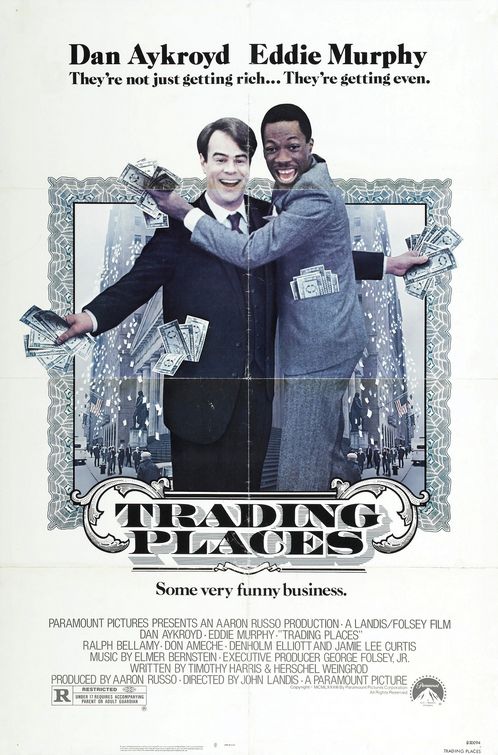 An amusing tale of a switcharoo scenario set up by the callous and wealthy Randolph and Mortimer Duke. For being an early-80s film, this doesn't contain very many cringe-y 80s film moments.* It's also amusing and there's a good message buried in the plot.
Cost: Netflix subscription
Where watched: at home. (I watched this because it was mentioned by Tasha Robinson on Filmspotting episode #675 as part of the Top 5 Movie Homages)
*Exception: boobs. So many needless boob shots everywhere. The 80s were such a boob-focused decade.
poster from: http://www.impawards.com/1983/trading_places.html
(Fold marks!)