3SMReviews: Neighbors 2 Sorority Rising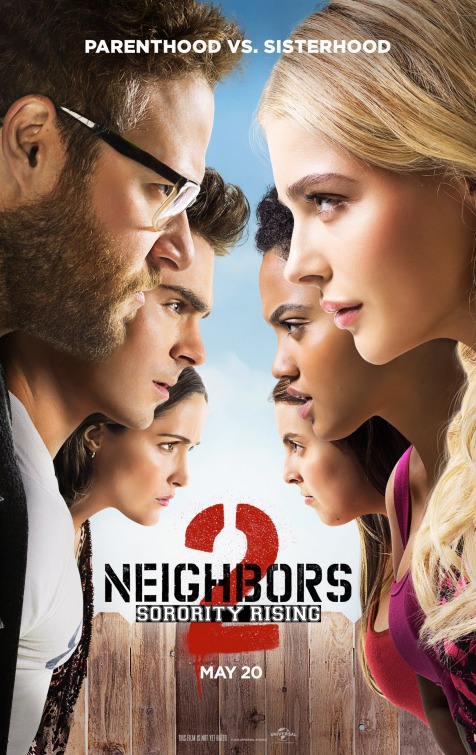 I found the original movie hilarious and this one was funny too. It had the added bonus of quasi-female empowerment (quasi- because it was written by five guys–nary a woman in sight). It was ridiculous in its ridiculousness and I had a very good time watching it.
Cost: $5.00
Where watched: Jubitz Cinema. All alone in the theater, laughing like a crazy person.
poster from: http://www.impawards.com/2016/neighbors_two_sorority_rising_ver3.html