Three sentence movie reviews: Mistress America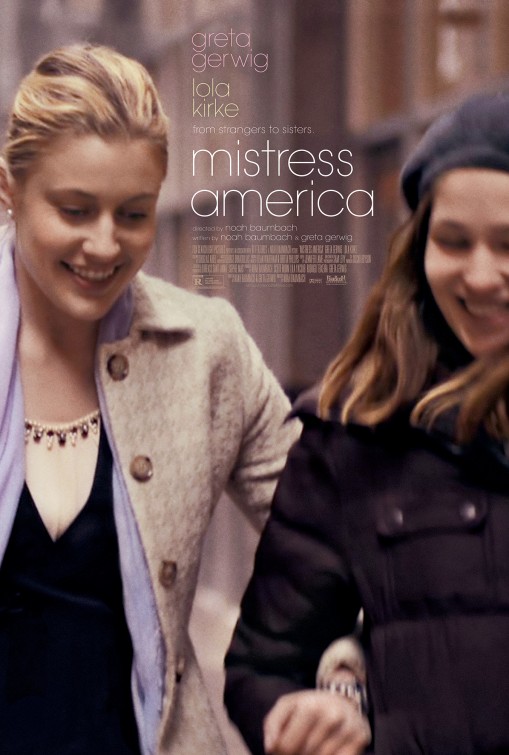 Remember how I was crazy about the Gerwig/Baumbach venture Frances Ha and then, after watching more movies with Gerwig, started to question if I really liked her after all? It turns out that when Gerwig & Baumbach come together, they create movies I adore, including this one which is wacky and funny and really does evoke the best of zany comedies like Bringing up Baby. Plus, both female leads are fabulous at what they are doing.
Cost: $8.00
Where watched: Living Room Theater as a reward for making it though the first week of school. I also bought a sandwich and some wine, making this a rather expensive treat.