Three sentence movie reviews: Central Intelligence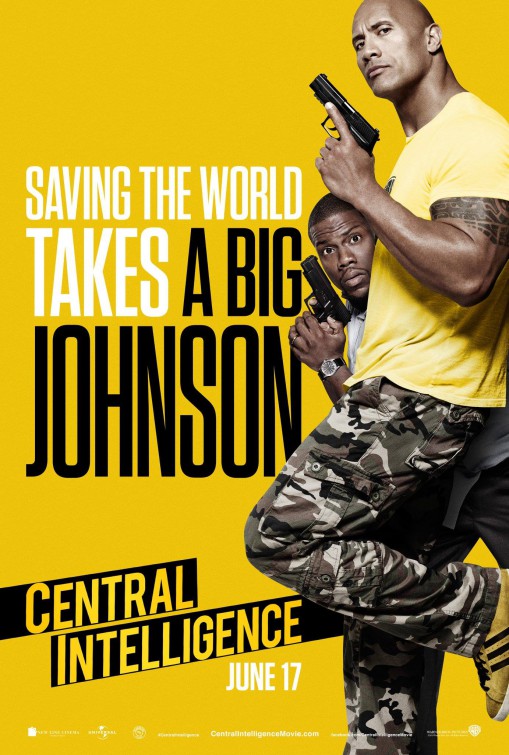 Being a fan of both of the gentlemen on the poster, I was also a fan of this movie which I found amusing, even though some of the plot made no sense whatsoever.  I was quite surprised at the Rock's portrayal of Bob Stone as a nerd in recovery, still shell-shocked from his high school experience.* There were some very good lines in this film.
Cost: $5.00
Where watched:  McMenamins St. John's Pub with one other person who didn't ever laugh, making me the crazy lady laughing alone in the room for a second day in a row.
*Like, he was acting.  Which I hadn't realized he could do.
poster from: http://www.impawards.com/2016/central_intelligence.html