Three sentence movie reviews: Ex Machina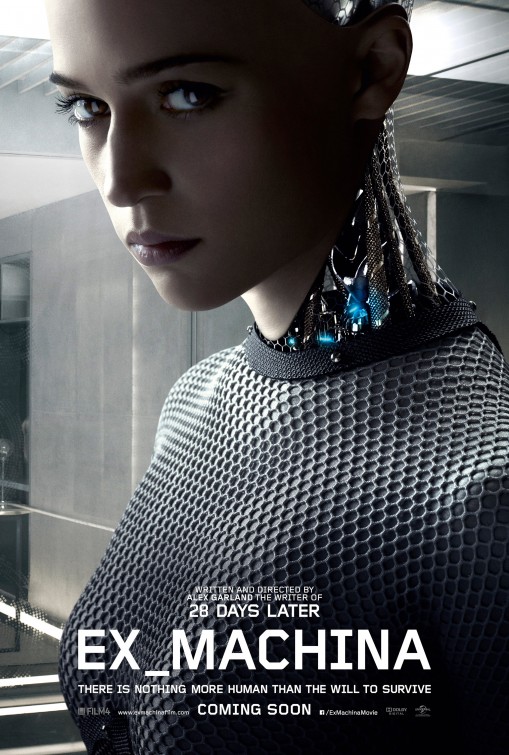 All hail this movie about AI and women and perhaps being a little shortsighted in the creation process. All three main actors (and also the fourth one no one mentions) bring their best to this tense drama, with Oscar Isaac once again pointing out that he's got this whole acting thing down.  Highly discussable, this was a great date movie, and one of the best films I've seen this year.
Cost: $8.00
Where watched: Hollywood Theatre with Matt.
poster from: http://www.impawards.com/2015/ex_machina.html