Three sentence movie reviews: Point Break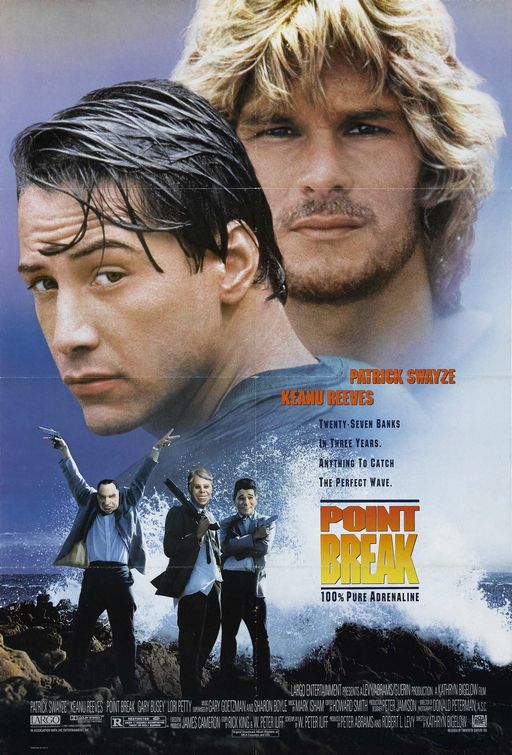 Wow, this movie holds up really well!  Sure, Keanu Reeves is employing his usual "acting" method of saying his lines really carefully and with feeling,* but damn, this movie is fun.  Surfing, bank robbing, Lori Petty, skydiving, James Le Gros, a running chase scene Tom Cruise would be proud of, Patrick Swayze piking out of a plane, the most excellent line "I am an F.B.I. Agent" delivered most excellently by Mr. Reeves, plus, as the poster advertises:  100% pure adrenaline.
Cost:  free from work-sponsored Netflix
Where watched: at home.  (Had I known that Matt had never seen this, I would have insisted he sit and watch it.  But he half watched it while playing a game.)
*But "acting" skills aside, there's just something about him that draws the eye.
poster from: http://www.impawards.com/1991/point_break_ver1.html
(fold lines!!)