Three sentence movie reviews: The Nice Guys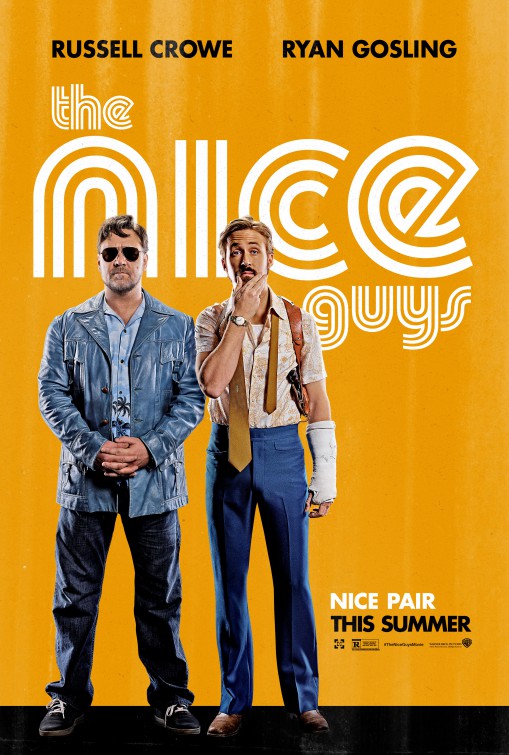 Thank goodness Mr. Gosling has ended his acting hiatus, and thankfully he has starred in something that doesn't require him to be silent and sad-eyed all the time.*  He and Mr. Crowe make a funny comedy team in this story that is mostly about the two of them being a funny comedy team and not so much about the big-three automakers colluding.**  The 70s details were nice also.
Cost: $4.00
Where watched:  Laurelhurst Theater, with Matt and a bunch of theater goers who were rather chatty.  Not off-topic chatty, but they reacted to what was going on in the movie very verbally.
*Though I did enjoy the Place Beyond the Pines.
**I felt that the whole plot motivation was shoehorned in at the last minute.
poster from: http://www.impawards.com/2016/nice_guys.html