Three sentence movie reviews: Weiner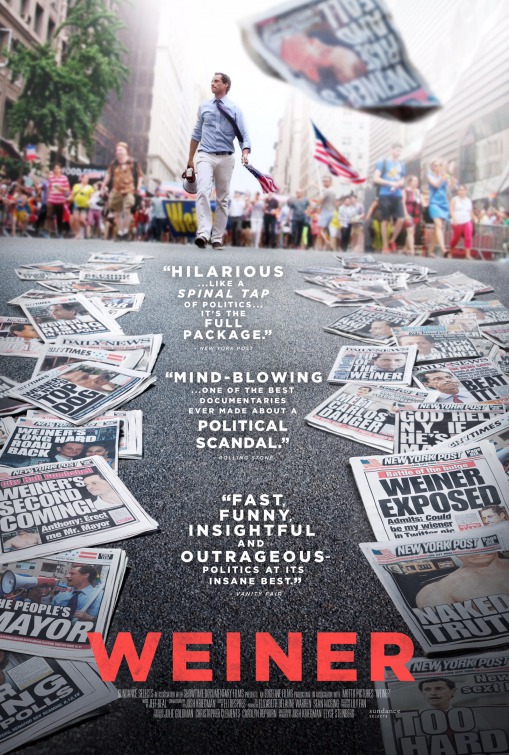 I had this calibrated as "funny documentary" and then was confused to find that the story was mostly sad.  Aside from the incorrect packaging* this was an engrossing documentary.  It's one thing when you sign up for the documentary about your comeback mayoral campaign, but end up in the documentary about your derailed mayoral campaign.
Cost: free from library
Where watched: at home, while cooking.**
This movie is featured with the War Room as part of a Next Picture Show podcast.
poster from: http://www.impawards.com/2016/weiner.html
*Maybe the ease at which puns can be associated with Anthony Weiner is the reason that two of three quotes on the poster refer to the humor in the film.
**This was an experiment to see if I could watch documentaries while cooking.  The answer is no.